A pension board looked to implement a new and transformational service delivery model. A key component of the transformation is to empower customers to self-serve, in order to improve convenience and enable staff to focus on higher-value work, while up keeping the quality of customer service.
Approach
In defining the right self-service strategy, the pension board needed to first map out the future customer service state, identifying how and in what ways the pension board will interact with its clients, stakeholders, and 3rd parties across multiple channels. Rosalina led the charge to identify a customer experience strategy that outlines the best-of-fit channels, empowers customers, and lower costs for the organization. The strategy was informed by customer insights the pension board has on its customers, complemented by digital consumer and technology trends identified during the project process. 
An Omni-Channel, Assisted-Self Service Model
The end product was an omni-channel strategy identifying four channel segments. Each segment is identified with its unique channel mix. For example, web is the primary channel for low risk, predictive tasks. In contrast, web acts as a supporting channel in high complexity, high risks financial decisions with one's pension.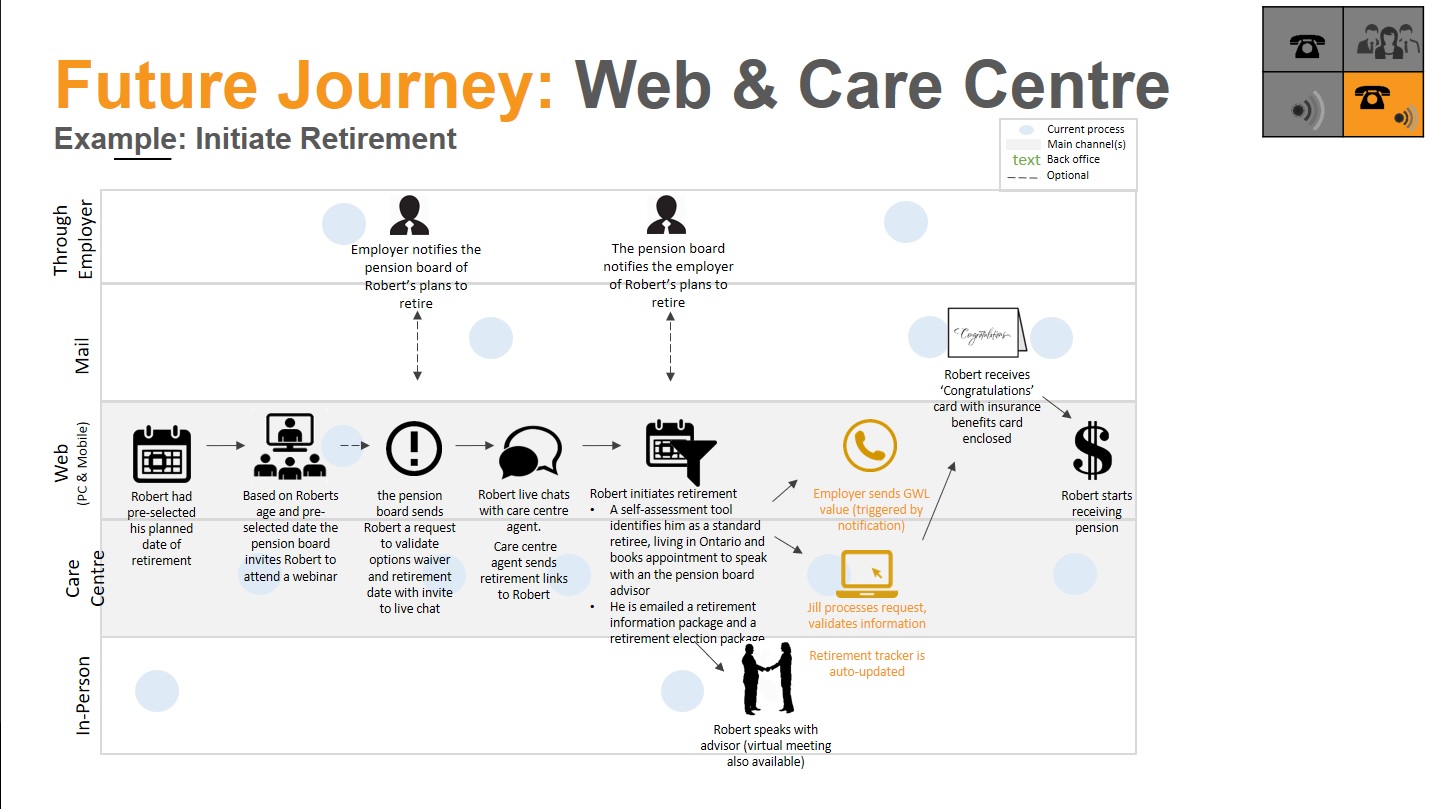 Such strategy enabled the pension board to take a customer-centric, focused approach in transforming its service delivery model to better service its customer while improving operational efficiencies. The digital strategy and roadmap guided the organization in its business transformation.