A financial brand historically relied on online advertising and partnership marketing to generate leads. As consumer behaviour changes and leading competitors move towards the "market of one", the brand experienced erosion on their return on marketing investment and needed advice on how to be more effective marketers in the digital age.
Approach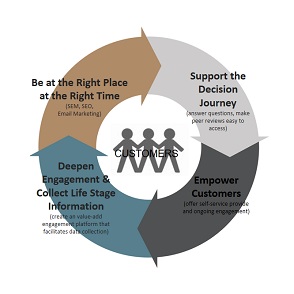 Rosalina outlined a new marketing framework that complemented its existing advertising-centric marketing model with an engagement marketing model. The new model engages the target audience through value-add content and utilities and was designed to achieve the following:
be top of mind with its target audience

build brand favourability

facilitate the collection of customer life stage insights

enable the brand to provide the right message, at the right time and the right place based on customer data
Results
As a result, the brand was able to build confidence and buy-in with its stakeholders to invest in a more competitive and effective marketing model. After the delivery of the strategy, Rosalina further supported the brand by producing the business requirements document (BRD) to guide the execution.