Customers expect consistent experience from brands. How do you meet customer expectations in an environment where business units and contact centres are fragmented? See how digital solved this challenge for a global financial organization.
Business Challenge
In response to market and regulatory changes, the financial services industry is actively going through mergers and acquisition. One of Rosalina's financial clients needed to rebrand to consolidate its various company brands acquired into its main brand. Given that the organization's website is its storefront to the world, the website was an instrumental part of the rebranding initiative.
Rosalina facilitated 60 global stakeholders through the process of creating an integrated digital experience, in the environment where business units and contact centres were still fragmented post-merger.
Aligning Stakeholders Through an Outside-In Approach
A customer-centric, insights driven methodology was taken to guide the project. The project started with internal analysis – a series of stakeholder interviews, a digital experience and analytics audit to understand the regional business models, offerings, regulatory context, and the brand's digital current state.
Once context was acquired, Rosalina complemented the approach by conducting an outside in, external analysis. This includes primary and secondary research to understand the customer decision journeys in investment and insurance products, as well as, look at how best of breeds solved similar business challenges.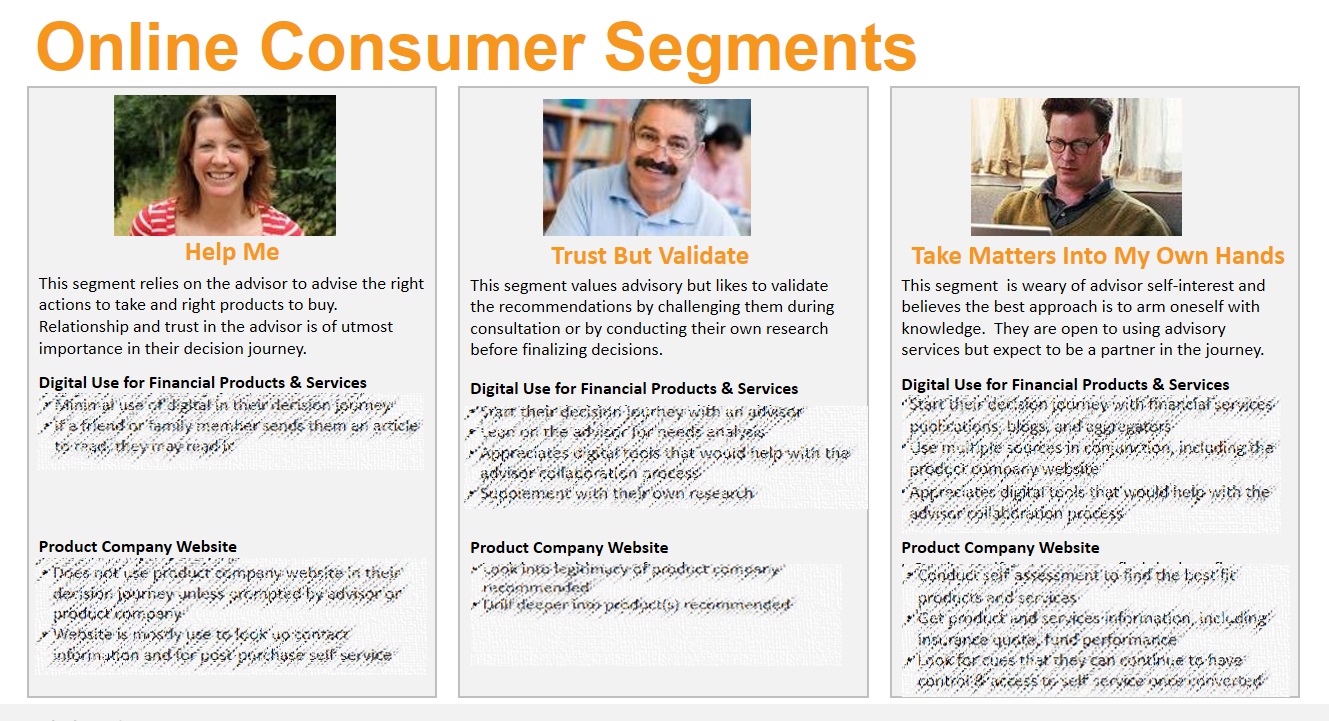 Armed with empirical insights, Rosalina facilitated a series of interim workshops to share customer insights and different digital techniques (e.g. online triaging, digital storytelling) used by best of breeds. During the workshops, stakeholders gained consensus on how to prioritize the 20 different audience groups and brainstormed on how to best serve them, in order to provide a seamless digital customer experience amid fragmented operations post-merger.
The workshops were a key step in Rosalina's methodology to educate stakeholders, to formulate in a customer-centric approach, and to align stakeholders. Coming out of the strategic planning phase, Rosalina created the website strategy and the business requirements document to guide the implementation process.
A Unified Digital Experience and Elevating the Brand's Use of Its Website
During the website design and development phase, Rosalina continued to guide the brand. The brand launched its website in spring 2016. The new site not only reflected the new brand and provided a unified customer experience, it also elevated the organization's use of its website from an online brochure to a strategic lead generation channel. To date, Rosalina continues to guide the brand in the area of digital business and customer experience.